Industrial Smart- EarthScout
EarthScout® Web and Mobile Applications
product design
ui + ux design
frontend development
web + mobile app development
EarthScout® iOT platform helps science-minded growers succeed and advance their competitive edge with the smart use of technology. As a technology partner to Industrial Smart - Ensue has designed, developed and iterated practical and flexible solutions to help farmers Grow Smarter™ today, while always evolving to better serve their needs in the future.
Earthscout
Industrialsmart LLC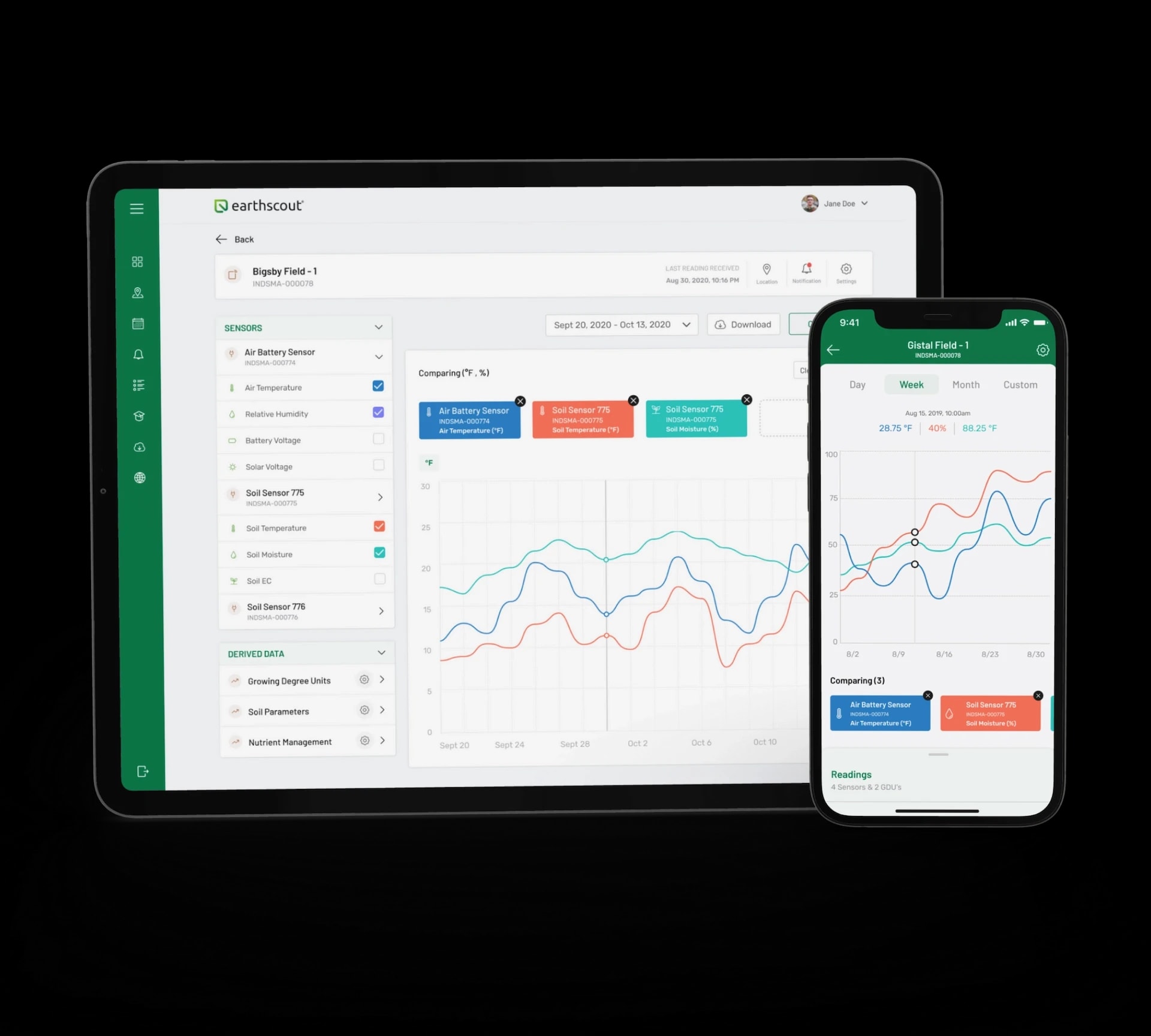 mobile app design + development
earthscout mobile app
With demanding but must-have features such as bluetooth connection to the iOT devices for firmware updates OTA, offline data sync and usage, push notifications etc, we transitioned from a hybrid platform to native iOS and Android apps where we can leverage the latest and greatest native iOS and Android features.
other details
Application was built as a companion tool for growers to analyze and dive into their data. Complex features like Soil Moisture Estimation and Irrigation Parameters have been communicated and expressed in a user friendly way to help growers and researchers understand below ground data and trends.
web app design + development
earthscout web app
The web version of the EarthScout app caplitalizes on screen real estate and provides a higer data density while maintaining the ease-of-use and functionality of the application. The web app is optimized for bigger screens and tablets alike.
other details
We are constantly adding features based on the feedback provided by growers and researchers.
more information
EarthScout® suite of applications is an ongoing project with additional features being added every year. A new direct-to-consumer iOT product+platform is currently being developed and will debut in stores and app stores in 2024.